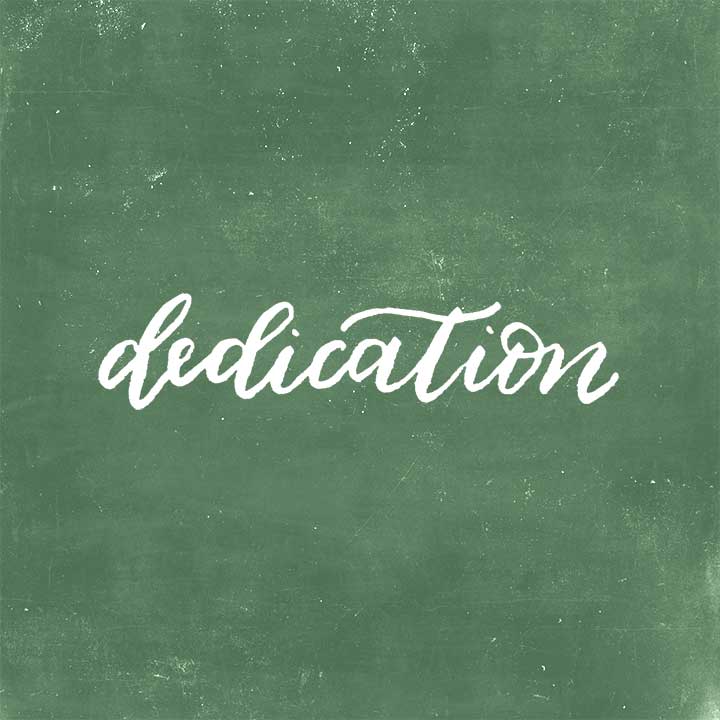 AS CLICHÉ AS IT FEELS,
I love the opportunity the turning of a new year brings. It provides such a perfect bench point to reflect on the past and prepare for the future. To make peace with the old, while embracing the new. And each year, I like to choose a word that fits the season of life I'm in. I can take it with me throughout the year, reminding myself of my goals and keeping me focused even through the detours life brings.
LAST YEAR, MY WORD WAS CHERISH.
Cherish. It fit my season of life so well, as I was going from working full time with a crazy schedule to staying at home with our new baby daughter. As I went from racing around with barely any free time, I wanted to make sure I made the most of all the little moments with the home time 2020 would bring. Reminding myself to cherish God's blessings kept me grounded in that. And what a fitting word, with all that transpired. I was given the opportunity to cherish my family, my home, my health, my church family, my freedoms, so much more this year. While I didn't always live my word out perfectly, I love that it kept me grounded in my core desire for the year.
THIS YEAR, MY WORD IS DEDICATION.
Dedication. I chose this word for several reasons: This is the year I want to overcome candida overgrowth, a gut issue that has been plaguing my body for over five years now. This is the year I want to stick with meal planning, exercising, budgeting, devotions, waking up on time. I recognize with humility that this is an overwhelming ambition, but I plan to offer myself a lot of grace. I want to do this while still cherishing my sweet family and my season of life. I plan to give myself grace, not loading more on myself than is realistic. This year, I want to focus on slow and steady. On present decisions, one day at a time.
DEDICATION.
While I may not cross running a mini-marathon off my wish list this year, I do hope to get 30 minutes of exercise several times a week. While I may not become Rachel Ray in the kitchen, I do hope to be prepared for my meals and not be at a loss at 5:00 in the evening. While I may not be Dave-Ramsey-fierce in our finances, I do hope to stick within realistic budgets for myself rather than allowing so much leniency just because I want something. I'm not exactly looking for a 'just do better' pill, but rather a firmer focus on narrow niches of my life that I've become somewhat lax in. I don't expect perfection, but I am looking for progress this year. And progress is only possible with true dedication.
IN COMES THE PLANNER…
I know that I am my best self when I am structured and disciplined. In order to stick with this goal of staying dedicated to my personal ambitions, I'm so excited to put my 2021 East to West planner to use. With the monthly accountability checkpoints, the meal planning section, the habit tracker, an area for spiritual growth, and more, it's just the guide I need to keep me on track. Whether or not you snagged one of our planners for yourself, I hope you are able to find a way that works for you to stay dedicated to your goals not just through January, but throughout the entire year. To stay extra motivated, find yourself an accountability partner!
Blessings on your 2021, and cheers to staying dedicated!
LET'S DO THIS!
"I beseech you therefore, brethren, by the mercies of God, that ye present your bodies a living sacrifice, holy, acceptable unto God, which is your reasonable service." Romans 12:1