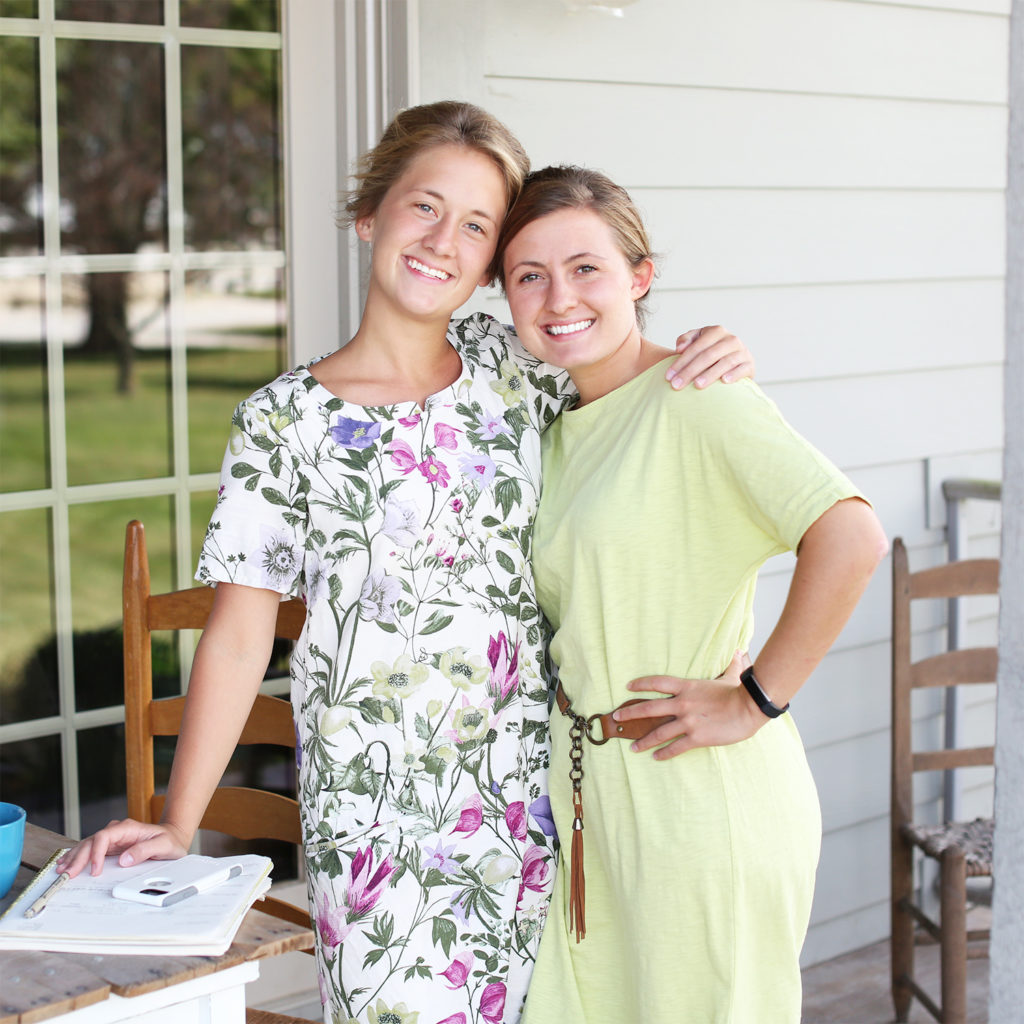 East to West started with two friends who both had a passion for design and a love for God. Originally, we lived directly two hours east to west from each other on U.S. Route 24, but now live only fifteen minutes apart. We love using our God-given talents to design beautiful work and to build lasting relationships.
A small-town, people-loving travel bug, Tami grew up in Fairbury, Illinois with five siblings, a home in the country, and great parents. Tami gave her heart to God her junior year at Illinois State University, after recognizing her desperate need for Jesus. She spent the next two years traveling with her church family, and receiving a bachelors in Graphic Design. She now lives in a little, yellow house in Morton, Illinois with her husband – Michael – a talented designer himself and the God-fearing man of her dreams. She loves people, sunshine, singing, coffee, art, and Jesus – so coffee dates, walks, mini drawing sessions, and great conversation are right up her alley. Two years ago she began building East to West with Larissa, a long-time friend – and this small-scale design studio allows the two girls to create a unique, personal relationship with each and every client -something that is very important to her. She has a passion for painting, sketching, and the beauty of a completed design. She hopes you will discover that same love along the way.
Larissa grew up alongside four sisters, being creative with them on their family's farm. Now while she may not be building cat houses, setting up banks, or making made-up music videos, she is still a creative at heart, loving anything to do with pencils and paint brushes and creating beautiful things. Larissa is married to her favorite guy ever- Eli, who forever keeps her laughing and is her constant support. Besides designing & creating and spending time with her husband, Larissa enjoys drinking hot tea, reading a good book, going on a run, and spending time with her Lord and Savior. Larissa graduated with a degree in graphic design while working with Tami to start up East to West. She is the calligrapher of East to West, but of course also enjoys painting, creating, and designing alongside Tami. Larissa loves how their small-scale design studio allows the two of them to create high-quality work and develop a personal relationship with each client. One of her main goals is that every client would be completely satisfied with their final product. She would love to share her God-given gift with you!